Final Table of $10k Seven Card Stud Championship Takes Place Today
Published on 2009-06-03 20:03:19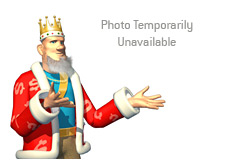 The final day of the $10,000 Seven Card Stud is just about to begin, and there is a very familiar name still lurking in the field - Daniel Negreanu.
There are currently 11 players left in the tournament (play was halted early Wednesday morning due to the late hour). All of the remaining 11 players have their sights set on the $374k first place prize.
Negreanu, who has had a short stack for much of this tournament, enters Day 3 with around 191k in chips.
The chip leader, Eric Drache, will enter the final day with nearly 800k in chips.
There are a number of other strong players still alive in this tournament, including: Hasan Habib (593k), Jeff Lisandro (524k) and Tim Phan (45k).
Daniel Negreanu will certainly have his work cut out for him as he seeks out his fifth World Series of Poker bracelet. However, considering that he has down to just 9k in chips halfway through Day 2, I would expect Negreanu to continue to battle hard on Wednesday afternoon.
Winning this tournament will have some extra significance for "KidPoker" - he is currently involved in a number of different World Series of Poker bets with his fellow players, and a win in this event (or even a very strong showing) could end up making Negreanu some serious coin when the series is over.
As mentioned, Negreanu has four World Series of Poker bracelets under his belt, including:
1998 $2k Pot Limit Hold'em
2003 $2k S.H.O.E.
2004 $2k Limit Hold'em
2008 $2k Limit Hold'em
The final day of the $10k Seven Card Stud World Championship kicks off in just a couple of minutes.
--
Filed Under:
World Series of Poker