Annette Obrestad, Sorel Mizzi Still Alive in EPT Grand Final
Published on 2009-05-01 07:41:16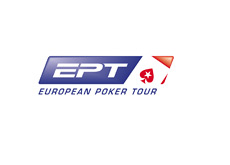 The first two days of the EPT Grand Final event in Monte Carlo have now been completed.
149 of the original 935 entrants are still alive. Included in those 149 survivors are some very familiar names including the likes of Annette "Annette_15" Obrestad, Ilari "Ziigmund" Sahamies, Joe Hachem and Sorel "Zangbezan24" Mizzi.
At stake? Millions of dollars. The strong turnout for the event means a massive prize pool that will see the top three finishers in the tournament receive at least a million dollars. The winner of the 2009 EPT Grand Final event will walk away with more than three million dollars.
The EPT Grand Final event, just like the European Poker Tour in general, has exploded in popularity over the past few years. 211 players participated in the first EPT Grand Final event in 2004. The numbers have continued to increase year-over-year since then, with the 2009 edition of the tournament seeing approximately 93 more entrants than the year before. There is no doubt that the EPT Grand Final tournament is one of the premier poker events of the year.
Marcus Naalden of Holland is currently the chip leader of the event, as he takes a stack of approximately 777k chips with him into day 3.
Annette "Annette_15" Obrestad, who is looking for the second major "live" tournament title of her short career, will enter day 3 with the second largest stack (671k).
Joseph Ebanks (601k), Vadim Shlez (540k) and Peter Traply (534k) round out the top five.
Other familiar names who are still alive in the event include:
Luca Pagano (411k)
Fabrice Soulier (245k)
Sorel Mizzi (230k)
Marcel Luske (226k)
Ilari "Ziigmund" Sahamies (214k)
Farzad Bonyadi (184k)
Phil Laak (132k)
Joe Hachem (120k)
Isabelle Mercier (91k)
Nenad Medic (60k)
The money bubble will burst tomorrow as the tournament plays down to 32 players. Day 3 will commence at noon local time on Friday.
--
Filed Under:
Live Tournament Results