Jamie Gold Is On Top of the All-Time Tournament Cash List, But For How Long?
Published on 2008-10-23 11:56:12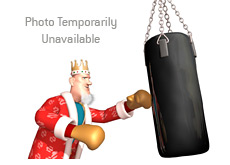 Jamie Gold has been the all-time leader in tournament cashes since taking down the 2006 World Series of Poker main event for $12 million dollars. Since then, Jamie Gold has added about $70k to bring his all-time total to $12,170,024. Gold had an amazing run of cards at the 2006 WSOP, and vaulted ahead of the likes of Daniel Negreanu, Phil Hellmuth Jr. and Phil Ivey in just one tournament.
Daniel Negreanu, who is currently in second place on the all-time tournament money list ($10,874,018), has stated that catching Jamie Gold is a goal that he has set for himself. I'm sure that sentiment is echoed by a number of the top names on the list who are all within striking distance of Gold (Negreanu, Joe Hachem, Phil Hellmuth Jr., Allen Cunningham, Scotty Nguyen and Phil Ivey are all over the $10 million dollar mark).
Gold is currently standing still, and I just can't see him winning a major tournament any time soon. He pitched a shutout at the most recent World Series of Poker, and most of his peers seem to have completely figured out his game. He just doesn't seem to be a threat in any tournament that he plays in, further enforcing the theory that he was just a one-hit wonder that enjoyed a monumental run of cards.
Here are some of the names that are currently chasing Jamie Gold:
-Daniel Negreanu. Negreanu recently moved into second place on the all-time money list with a sizable cash at the World Series of Poker Europe main event. It appears as though Negreanu is set on becoming the first person to catch Gold. He is currently leading the Festa Al Lago tournament at the Bellagio after Day 2, and a win in that event would vault Negreanu into the lead. Negreanu has added about a million in total cashes over the past year and seems to be on top of his game right now. If Gold looks in the rearview mirror, he'll see Negreanu rapidly closing in on him.
-Joe Hachem. Hachem currently sits in third place with approximately $10.744 million in total cashes. Hachem's last sizable cash came at the 2008 EPT Monte Carlo - since then, he hasn't made too much of a dent in Gold's lead. Joe recently announced that he will be taking some time off from the game.
-Phil Hellmuth Jr. In fourth place with $10,681,368. Love him or hate him, Hellmuth is likely the best NLHE tournament player in the world. He's a threat in any tournament that he enters, plus you just know that he desperately wants to be the first one to catch Gold. I wouldn't be surprised to see Hellmuth step up the number of tournaments that he plays so that he can be the first to catch Jamie Gold.
-Allen Cunningham. Fifth place with $10,306,817. Given how young and consistent Cunningham is, you have to think that he will eventually top the all-time money list. However, I think that someone else will catch Gold first, as Cunningham is around $1.8 million dollars behind Gold at this point.
-Scotty Nguyen. In sixth place with $10,017,543 in total cashes. Nguyen narrowed the gap considerably over the past few months with a win in the $50k HORSE event and a 5th place finish in the 20k High Roller Event at the EPT London.
-Phil Ivey. Seventh place with $10,007,716 in total cashes. If Ivey hit the tournament circuit with a vengeance then he would very likely be the first to catch Jamie Gold. However, he seems more content playing the occasional tournament, sticking to the high stakes HORSE games on Full Tilt and shooting craps in Las Vegas.
There are a number of other names that are rapidly moving up the list, such as John Juanda, Erik Seidel and Erick Lindgren.
Poker players are all about their egos, and you just know that the names mentioned on this list are all desperate to catch Jamie Gold. Who will be the first to pass Gold? Will it be Daniel Negreanu or someone else?
--
Filed Under:
Live Tournament Results
|
World Series of Poker
|
Miscellaneous Poker Articles