Published on 2008-09-27 05:33:29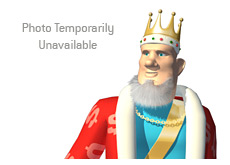 Sorel "Zangbezan24" Mizzi was one card away from winning a World Series of Poker Europe bracelet in the 5k Pot Limit Omaha event. In the end though, it just wasn't meant to be, as Theo Jorgensen walked away with the title and the bracelet.
The World Series of Poker bracelet was within Mizzi's grasp. The tournament was down to heads-up play, and Mizzi had the chip lead. The flop came A-J-4, and both of the players soon had their remaining chips in the middle of the table.
Mizzi showed 2-5-4-3 for a couple of straight draws and a backdoor flush draw, while Jorgensen held top two pair and a backdoor flush draw. Mizzi would win with a 2, 3, 5 or running clubs, while Jorgensen would win with an Ace, a Jack or running diamonds.
The turn was the 3 of spades, and Mizzi now had the five-high straight. All he had to do was avoid the four-outer and he would join Betfair teammate Annette Obrestad as a WSOPE bracelet holder.
The river was a dagger through his heart, as the Ace of spades hit. Just like that, Jorgensen had snatched victory from the jaws of defeat and was now chipleader once again.
The end for Mizzi came a short while later when the two players got their chips into the middle after a flop of K-8-J with two hearts. Jorgensen held K-3-K-A for top set, and Mizzi held 6-A-Q-5 for the nut flush draw and gutshot straight draw. The turn was the 2 of spades and the river was the 7 of diamonds, and Jorgensen took down the tournament.
Theo Jorgensen overcame a loaded final table that included the likes of Mizzi, Erik Friberg and Chris "Jesus" Ferguson to take down his first ever World Series of Poker bracelet. For his victory, Jorgensen took down 218k pounds and the WSOPE bracelet. Mizzi collected 132k pounds for finishing in second place.
--
Filed Under:
Live Tournament Results
|
World Series of Poker