Published on 2008-06-08 01:42:34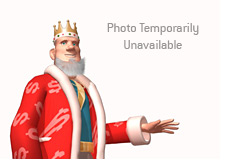 Over the past few years, there has been a mad dash on the part of the online poker rooms to sign as many of the well-known "live" and online poker players as possible to sponsorship deals. Full Tilt Poker have been particularly active in this area, and they now have over 100 players signed to sponsorship deals.
Recently there has been a concerted effort on the part of the online poker rooms to sign the top young "online" poker talent to deals. People that made a name for themselves online before having success in "live" tournaments. Names such as Annette "Annette_15" Obrestad, Sorel "Imper1um" Mizzi, Jared "Wacokidd" Hamby and Scott "BigRiskky" Clements have all inked deals with rooms in the past year. Some of the top young cash game players in the world have also aligned themselves with Full Tilt Poker, after Cardrunners and FTP entered into a partnership earlier this year. Names such as Cole South, Brian Hastings and Brian Townsend are now red "Full Tilt Pros".
If you go down the list of extremely successful, young poker talents who have enjoyed both online and "live" success, there aren't many who haven't been signed to sponsorship deals with poker rooms.
The biggest name out there certainly has to be Tom "durrrr" Dwan.
It seems a bit odd that "durrrr" hasn't been snapped up by an online poker room as of yet.
He is one of the biggest winners in online cash games in the past year and a half. Just on Full Tilt Poker alone, "durrrr" has amassed a total profit of $2.43 million dollars, and that only counts No Limit Hold'em and Pot Limit Omaha. He has also done very well on Pokerstars, playing under the alias "Hold_emNL".
Dwan has also amassed over $900k in total "live" tournament cashes. He recently reached his first World Series of Poker final table, finishing 8th in the $10k World Championship Mixed Event. He finished 4th at the 2007 World Poker Finals Championship event for $324k, 2nd at the $5k No Limit Hold'em event at the 2008 Borgata Winter Open for $226k, and 9th at the $25k 2008 WPT Championship for $184k.
Not only that, but "durrrr" is only 21 years old and already regarded as one of the most talented poker players in the world. Seems like online poker rooms would be scrambling to sponsor him.
I'm guessing that Dwan's success and massive bankroll are the reasons why he hasn't been signed as of yet. I'm guessing that he would probably want more than the standard "Full Tilt Pro" deal.
Full Tilt just recently added Patrik Antonius to "Team Full Tilt". This is a group of players, including the likes of Gus Hansen, Mike Matusow and Phil Ivey, that all have equity stakes in the company. I'm assuming that Antonius received an equity stake in the company as well.
If I am Howard Lederer, then I am going to do whatever it takes to get Dwan signed to a deal. If that means making him a member of "Team Full Tilt" and giving him a small % stake in the company, then so be it. Dwan has the type of raw talent that can keep him at the top of the poker world for many years to come. If you asked players such as Phil Ivey or Patrik Antonius to name some of their toughest opponents, you can bet that Dwan's name would come up. He's that good.
Maybe "durrrr" doesn't care about a deal, but I can't imagine that he would turn down a lucrative deal if Full Tilt offered it to him. Since FTP is the site where "durrrr" puts in most of his time, it would seem to make sense that he would sign a deal there.
If I'm FTP, I'm rolling out the red carpet to try and sign "durrrr" to a deal. If you want to have the best poker players in the world on your roster, then you need to have Dwan as well.
--
Filed Under:
Miscellaneous Poker Articles