Published on 2008-05-10 10:30:44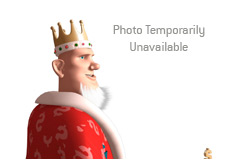 It seemed like a match made in heaven.
The World Poker Tour would use their broadcasts to direct players towards their own branded online poker room. You couldn't ask for a better audience - anyone who was watching the program was already intensely interested in poker. All the WPT had to do was launch a branded poker room, feature it on their broadcasts and the traffic (and money) would come rolling in. Right?
Wrong. The company's foray into the world of online poker has gone undeniably wrong, and is one of the biggest reasons why the stock is faltering. The stock, which was once worth north of 500 million dollars, is now trading at $1.36, which gives the company an overall valuation of $27.87 million dollars. The company is in big, big trouble, and seems to be inching closer to penny stock status on a daily basis.
Let's look at their "online gaming" business. I use the quotation marks for a reason - there really isn't much of a business there at all.
In the three months ended March 30th, 2008, the company did a whopping $240,000 in total revenues from online gaming. This is down from $550,000 in the same period a year ago. The company blamed the lower numbers on "lower player activity".
In the company's most recent conference call, World Poker Tour management estimated that they generated approximately $2000 per day in total gross online gaming revenues. Ok, that's fine - but let's compare that to their estimates.
Steve Lipscomb, CEO of the World Poker Tour, made some pretty lofty estimations in his fourth quarter conference call a few months ago. He stated that by the end of 2008, the company's online gaming business would be generating $20k to $25k PER DAY. When pressed about this in the most recent conference call, Lipscomb stood by his prediction.
It gets better though. Lipscomb goes on to further state that the believes that the World Poker Tour will be generating $40-$50k per day in revenues by the end of 2009 from their online gaming business, and $70-$80k per day by the end of 2010. This is quite a jump from the current $2k per day that their online gaming business is churning out.
With revenues down substantially from this time last year, you really have to wonder how the WPT plans on increasing their online gaming revenues 20-fold in just twenty short months. That's quite the jump. Considering the incredible amount of competition that the company faces in the online poker space, you really have to wonder how the company plans on doing it. They certainly don't have the money to shell out the kind of advertising dollars that other companies in the online gaming space do. Some may point to the company's cash reserves (over $25 million I believe) - but I'll point to their continuing losses and burn rate. They just don't have that much money. They seem to be banking heavily on the fact that their customers will soon be able to play casino games as well as poker - we'll see if this gets them to the $20-$25k daily estimates by the end of 2008. I say, no way.
The funny thing is that WPT management originally talked about achieving a 2-5% market share in the non-US online poker space. Years have gone by and they are making $2k a day, and that's just their gross revenues. Pokerstars, on the other hand, is raking somewhere in the neighborhood of $1.5 - $2 million dollars per day.
I think that Mr. Lipscomb was a little off on his predictions. The WPT have sunk millions into their online gaming business, and for what? Maybe they'll turn things around and make their online gaming business a massive success - I'm pretty skeptical. I don't have a burning urge to play at their online poker room, do you?
--
Filed Under:
Miscellaneous Poker Articles