Published on 2008-04-03 08:01:10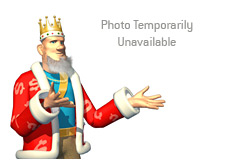 Hevad "RaiNKhaN" Khan has been on a tear as of late.
If you don't know who Hevad Khan is then you need to go and watch some repeat broadcasts of the 2007 World Series of Poker. He's the guy who seemed to be taking a combination of Red Bulls and cocaine intravenously.
Khan went on to take 6th in the main event for around $955k. A little while later, Hevad Khan signed a deal to become a Team Pokerstars pro. Prior to the World Series of Poker, Khan was probably best known for his multi-tabling exploits that ended up getting him temporarily banned from Pokerstars. Pokerstars thought that he was a bot, due to the fact that he was playing so many tables at once. Khan filmed a video of himself playing 26 SNG's at once, and was soon re-admitted to the site.
Anyways, the last month has been a particularly good one for Khan.
First he took 14th in the main event of the WSOP Circuit event in Atlantic City. This was good for $13.4k, but Khan was just getting started.
A few weeks later, Khan outlasted 2503 other players and took down the Sunday Warm-up on Pokerstars for $98k, which was his biggest online cash ever. As you can imagine, Khan used his subdued and calm nature to patiently navigate his way through the tournament.
Then, just a few days ago, Hevad Khan took down the $2k No Limit Hold'em event at the 2008 Foxwoods Poker Classic for $108k. He outlasted the field of 192, defeating Michael Binger in heads-up play to take down the tournament.
Khan is hoping to continue his hot streak right into the World Series of Poker which begins on May 31st. You'll have to live with a dialed down version of "RaiNKhaN" though, as the World Series of Poker has instituted a new rule this year: Rule #36. This rule says that "excessive celebration through extended theatrics, inappropriate behavior, or physical actions, gestures or conduct" may be subject to a penalty. Can Khan still compete at a high level if he's unable to dance after every winning hand?
--
Filed Under:
Live Tournament Results
|
Online Poker Tournament Results