Published on 2008-02-11 02:38:40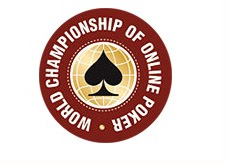 We've discussed the WCOOP here on this site numerous times before.
Those in favor of only holding the WCOOP once per year will tell you that this upholds the prestige of the event. They will tell you that by Full Tilt Poker holding their FTOPS event multiple times per year, they are watering down the event and it just isn't a big deal like the WCOOP is.
The thing is, the numbers don't really back up this train of thought. Full Tilt Poker, which is offering another installment of their FTOPS as we speak, is currently guaranteeing a total of $10 million dollars for the various tournaments that make up FTOPS VII. On the other hand, the most recent WCOOP had $15 million dollars guaranteed. If the WCOOP was truly the superior event, you would think that they would be able to guarantee a significantly larger amount compared to the FTOPS which runs multiple times per year.
In the end, Pokerstars is really all about two things: making money and making their players happy.
If Pokerstars ran their WCOOP four times per year, I can pretty much guarantee that they would be able to meet a $15 million dollar guarantee for each of the four tournaments. They could keep their current tournament which runs from mid September until the end of September. Then, they could add a winter, spring and summer WCOOP which could run in December, March and June. They would run their tournament in December and June, two of the typically busiest periods for online poker due to people being off from school or work and on holidays.
I can guarantee you that most online players would be in favor of Pokerstars running their big event four times per year. So you would be pleasing the players. Also, Pokerstars makes an absolute bundle when they run the WCOOP, so they would be happy as well.
Or, if they wanted to maintain the prestige of the "big" event in September, they could slightly scale down the size of the tournament in December, March and June. Also, they could offer "WCOOP prize packages" to those who win the main event of each tournament in December, March and June. This prize package could include a buy-in to each WCOOP event in September.
The World Series of Poker has their Circuit events, and the World Poker Tour have their preliminary events leading up to their big $25,000 Championship event, and in each case, the prestige of the "big" event doesn't seem to be harmed by the smaller events that lead up to it.
If Pokerstars doesn't want to create multiple WCOOP events then they could always come up with a new event that runs multiple times per year.
Whatever the case may be, I believe that poker players would like more "big" events from Pokerstars, as Full Tilt Poker have clearly shown that there is an appetite for multiple events per year. Also, Pokerstars would generate a substantial amount of revenue by holding more than one event per year. What do you say? How about it Pokerstars? Seems like a win/win for everyone involved.
--
Filed Under:
Miscellaneous Poker Articles