Published on 2008-02-03 03:41:39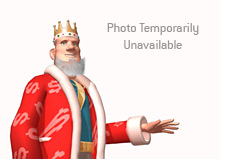 Most people don't really give Mike Matusow enough credit when it comes to his skills as a poker player. When Matusow is on his "A" game, he is arguably one of the top 10 No Limit Hold'em tournament players in the world. The problem is, most people only see his monumental tilt sessions online, where he donates practically all of his live tournament poker winnings, and think that he's a poor poker player.
He's not a bad poker player. He has had big-time issues with tilting and bankroll management and sports betting in the past, but that doesn't diminish the fact that when he wants to, he can compete with anyone in the world. Matusow is 20th on the all-time money list, has cashed in 71 World Series of Poker events and has two WSOP bracelets and multiple other victories under his belt.
Matusow seems to have turned a corner in the past year or so. From what I have seen, he seems much more focused when he is playing now. Also, he seems to have less tilting issues. Matusow recently played an extremely long session on Full Tilt Poker, amassing a 53k stack and a 25k stack on two 25/50 No Limit Hold'em tables. This would have been nearly impossible in the past; he would have taken one bad beat and dusted off his stack in a couple of hands due to extreme tilt.
As mentioned, 2007 was a very strong year for Matusow. He took sixth in the 2007 Borgata Poker Open for $271k. He took second in the $10k Bellagio Cup III for just over $670k. He finished 16th in the always tough $50k H.O.R.S.E. event for $88k. He took fifth in the $10k Wynn Classic for $76k. And finally, he took down the Poker Superstars III Championship for $500k. Matusow cashed in eleven total events in 2007 for just under $1.7 million dollars.
Matusow is playing steady, focused poker as of late and I wouldn't be surprised to see him have more success in 2008. As I said, when Matusow has his "A" game, he is undoubtedly a force to be reckoned with. The question is - can he maintain his current level of play, or will he start to go on regular tilt again?
--
Filed Under:
Live Tournament Results