Published on 2007-12-18 05:06:11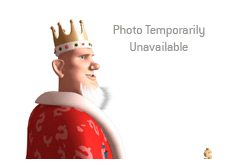 18 players began Day 5, including such names as Erick Lindgren, Daniel Negreanu and Todd Brunson. When Day 5 play ended, only six players survived.
Many of the remaining big names were eliminated on Day 5. Daniel Negreanu looked to be cruising towards the final table, as he entered Day 5 as the chipleader. However, he was crippled early after being dealt pocket Kings and losing a huge pot to Ryan Daut who held the pocket Aces. He was sent to the rail a few hours later in 14th place when his top pair and flush draw couldn't outdraw the two pair of his opponent.
Todd Brunson was eliminated in 15th place, and Erick Lindgren was eliminated in 10th place when his pocket eights were sucked out on after a flop of 7 4 4 with his opponent holding 10 7. A ten came on the turn, and Lindgren was eliminated.
Jordan Rich was a big story on Monday, as he amassed a massive chip lead. At one point, Rich had a chip stack that was close to 10 million in chips, towering over his nearest rival who had a stack of less than three million. However, Rich was brought back to earth after Katchalov hit a set of eights and Rich pushed all-in with an overpair. Katchalov snap-called and his hand held up, so he is your chipleader heading into the final table.
A couple of familiar names still remain. David "Devilfish" Ulliott is currently sitting in third place with 1.9 million in chips, and Ryan Daut is in sixth place with 330,000 in chips. Daut you may recognize from his victory at the PCA last year, plus he is a popular figure online.
Katchalov has a stack of 8.36 million heading into the final day of play, and Jordan Rich is in second place with 6.585 million in chips. The remaining four players will have a lot of catching up to do, as they have a combined 5 million in chips between the four of them. Ted Kearly and Kenneth Rosen are the other remaining players in the event, and they are in 5th and 6 place respectively heading into the final table tomorrow.
--
Filed Under:
Live Tournament Results