Published on 2007-12-10 06:44:09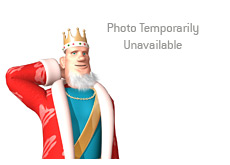 Plenty of poker players had amazing years in 2007, both online and live. Names that pop into my head when I think of the best players of 2007 include Jonathan "FieryJustice" Little, Scott "BigRiskky" Clements, Chad "Lilholdem954" Batista, Bill Edler, J.C. Tran, Jared Hamby and David Pham.
However, in my opinion, one name rises above all of the rest when I consider the following factors: live poker tournament success, online success and overall "buzz". That would be Annette "Annette_15" Obrestad.
"Annette_15" is still a teenager, having recently turned 19 years of age. She resides in Norway, and is already one of the top poker players in the world. Her game has definitely caught the attention of seasoned pros just a few short months into her live poker career.
Let's start with her live results in 2007. Annette took down the first ever World Series of Poker Europe main event for a million pounds in September. Not only did this victory pad her bankroll, but she also made history as being the first winner of the WSOPE main event and youngest WSOP bracelet winner ever.
Just about a month and a half after that, Annette took second in the EPT Dublin event, cashing for just under 300k pounds. She completely dominated the final table, and held a large chip lead before going card dead and eventually finishing in second place. With these two cashes, Annette quickly had over 1.3 million pounds of cashes to her name, and she was just barely 19 years old.
Annette had a dominant year online as well, taking down numerous big tournaments. Her largest single online cash was taking down the $500k Guaranteed tournament on Full Tilt Poker on August 5th for 117k. She followed this up with a $35k cash in the Sunday Mulligan on October 7th, and won multiple big rebuy tournaments on Pokerstars and Full Tilt Poker. Annette had too many five digit cashes to count in 2007, and would have ended 2007 as one of the top ranked online players if her volume hadn't dried up due to focusing more on her live play.
We have to give some points to Annette for the "buzz" factor as well; simply put, she was the most talked-about poker player in all of 2007. She made a huge splash by taking down the WSOPE main event, due to the fact that she is so young as well as being female. In a male-dominated game, the fact that a 19 year old female from Norway took down the WSOPE main event for a million pounds is a very big deal, and this victory should help market the game to a new demographic.
Whoever ends up taking down the $15k Doyle Brunson Classic on December 17th is irrelevant to us; Annette "Annette_15" Obrestad has had the most successful and noteworthy year of any player in 2007.
--
Filed Under:
Miscellaneous Poker Articles