Published on 2007-12-01 08:14:31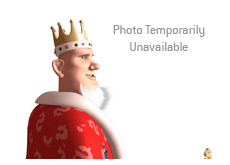 Dutch Boyd's life is certainly full of ups and downs.
One day he is suffering mental meltdowns after the collapse of Pokerspot.com; the next day he is going deep in the 2003 World Series of Poker Main Event.
One day he is accidently killing his girlfriend's kitten; the next day he is finishing in second place at a WSOP Seven Card Razz event.
One day he is having a complete mental meltdown in front of all sorts of cameras and Internet reporters; the next day he is winning his first World Series of Poker bracelet.
Well Dutch Boyd seems to be on an upswing right now, as tonight he took down the $2500 No Limit Hold'em event at the Bellagio. He bested some pretty stiff competition at the final table, including the likes of Toto Leonidas, Vivek Rajkumar and Tom Schneider.
For the victory, Boyd takes home $237k and a $25k seat to the World Poker Tour finals in April.
Let's hope that this time Boyd doesn't decide to immediately enter himself into a $50k H.O.R.S.E. event again, like after his WSOP win!
Boyd seems to have his "A" poker game right now, and is a definite threat to do some serious damage during the rest of the Five Diamond tournament.
--
Filed Under:
Live Tournament Results