Published on 2007-11-25 01:13:37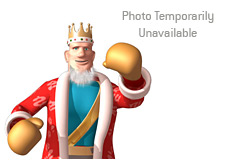 About a week ago, Daniel Negreanu announced on his blog that his next posting would be different than all of the others. He also said that it would be a "good news / bad news" posting, which fueled speculation online as to what the blog posting would be about. Was he moving away from Vegas? Cutting back on poker to start a family? Or something else?
Well, today Daniel Negreanu post all of the speculation to rest, announcing that he is getting a divorce from his wife, Lori. They have been married for a couple of years, and Negreanu said that the divorce is very amicable and something that they both want.
It can't come as that big of a surprise if you read his blog regularly, as there is usually little to no mention of his wife. Instead, he is usually traveling, golfing or hanging out with his buddies having all night Wii fests.
He said that he has cut back on his poker play during all of this, but he will be playing in the upcoming PCA and 5 Diamond events.
I imagine that this will only help his poker game over the long run, as now he will be presumably able to put in more hours at the tables. Best of luck to both Daniel and Lori.
--
Filed Under:
Miscellaneous Poker Articles