Published on 2007-11-07 00:43:36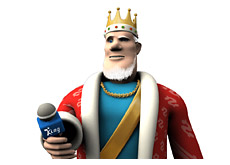 Chew on these for a few minutes..
1. If Party Poker was taken private and re-opened their doors to American players, would you go back and play at the site (assuming you are American.) Or would you permanently boycott the site because they locked their doors to you in the first place?
2. How do you feel about online poker rooms that do next to nothing about "poker bots"? If you found yourself sitting at a table with 9 "poker bots", would you keep playing, thinking that they were exploitable, or would you leave? In the end, do you really care about "bots" or not?
3. Do you feel that it is the responsibility of the online poker community to report banned players playing under new aliases to poker rooms, or should a "no snitching" policy apply?
4. How would you feel if a respected member(s) of the online poker community was knowingly staking a player that had been banned from a poker room and was now playing under a new alias?
--
Filed Under:
Miscellaneous Poker Articles