Published on 2007-10-25 05:11:08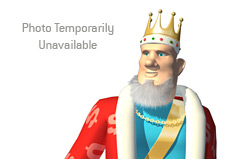 The final table of the 2007 Caesars Palace Classic was absolutely stacked.
You had David Singer. You had Justin "Zeejustin" Bonomo. You had Vivek "Psyduck" Rajkumar. You had Scott Fischman of the "Crew" fame. You had tony Cousineau, and you had Kido Pham. Now that is a stacked final table.
David Singer took down the $1 Million dollar first prize as he managed to top Kido Pham in heads-up play. He managed to suck out on the last hand, as all of the money got in pre-flop with Singer holding A 9 offsuit and Pham holding pocket Kings. Singer rivered a straight and took down the event, handing Pham a bad beat.
Scott Fischman went out in third place, as he was eliminated by David Singer, who held two pair to Fischman's top pair. The river paired the board, and Fischman thought that his opponent had a lower two pair that would have been counterfeited, but unfortunately for Fischman this wasn't the case.
Tony Cousineau went out in fourth place, and Justin "Zeejustin" Bonomo went out in fifth place, as his pocket threes were no match for Scott Fischman's pocket Jacks.
Here is the complete money list from the final table:
1. David Singer, $1,000,000
2. Kido Pham, $480,167
3. Scott Fischman, $245,540
4. Tony Cousineau, $190,976
5. Justin Bonomo, $163,693
6. Alex Bolotin, $136,411
7. Jose Valdes, $109,129
8. George Unich, $81,847
9. Vivek Rajkumar, $54,564
--
Filed Under:
Live Tournament Results