Published on 2007-08-23 03:52:02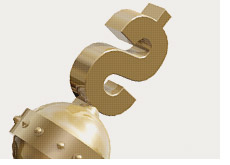 Let's pretend for a minute.
What would happen if tomorrow, online poker was suddenly regulated and legitimized? What would happen if there were no restrictions on how you could move money to and from an online poker room? What would happen if there were no advertising restrictions? What would happen if the US Government decided to move into the 21 century and regulate online poker, instead of trying to prohibit it?
First off; the stocks of companies such as Party Poker and Neteller would soar on the news. Just as they were halved when the UIGEA was announced they would more than likely at least double when the news of regulation came down. Party Poker and all of the other rooms that pulled out of the US would announce that they would apply for a license from the US Government to operate an online poker room that would accept American citizens.
Google, Yahoo and all of the other search engines would also likely immediately announce that they would accept gambling advertisements once again. Their stocks would rise on the news quite substantially, as online gambling advertisements are some of the highest paying in the industry, and accepting these ads once again would add substantially to their bottom line.
The US Government would likely have a lengthy process that a company would have to go through in order to be granted a license. They would need to see proof that the companies were adequately screening for underage gamblers, screening for problem gamblers, and most importantly, reporting the gains/losses of each American citizen properly.
Something tells me that the US government would expedite the application processes for those online poker rooms that voluntarily pulled out of the USA when the UIGEA was announced, and would drag their heels when it came to rooms such as Full Tilt Poker and Pokerstars that decided to continue accepting American players at their sites.
Seeing a potential cash cow, major web presences such as Yahoo! and America Online would announce plans to launch their own poker rooms. With their massive advertising might, these web sites would attract large amounts of players in a short period of time. The large schools of new fish would attract some of the sharks from long-established sites, and before you know it, Yahoo! and America Online would soon be challenging Full Tilt and Pokerstars in terms of player numbers. If they did it right and didn't just throw a cheap solution together, both of these web sites could be major players in a short period of time.
Paypal and other web payment options would announce that they would begin to accept gambling transactions once again, just as they did previous to 2001. Paypal and the credit card companies would both start processing transactions once again, but only with the promise from online poker rooms that the rooms would cover any chargebacks. The poker rooms, eager to create easy and streamlined ways of getting money onto their sites, would quickly agree to this stipulation.
Long-established online poker rooms would much a major foray in the US advertising market. Ads during the Super Bowl, ads during primetime TV, ads on the radio, ads on the side of buses. Numbers would swell again for online poker.
Casinos in Las Vegas would be eager to get in on the action. They would see that playing poker online was becoming a national phenomenon once again, and they would quickly either launch their own branded poker rooms.
Some hedge funds would publicly jump into the action, announcing that they were backing well-known and up-and-coming poker players for major poker tournaments around the world.
Some of the major poker rooms would sign deals with celebrities to endorse their products. Not just D-list celebrities, but A-list celebrities.
There would be a major land-grab when it comes to established poker rooms and poker-related web sites on the Internet. Companies with an established client base would be snatched up by publicly traded companies eager to enter the lucrative online poker arena.
Pokerstars and Full Tilt Poker, which currently enjoy a near-monopoly in terms of "big poker rooms" that serve American clients, would soon start to feel people at their heels. With Party Poker, Pacific Poker and others suddenly back in the market, the numbers would start to even out a bit. Add in the fact that Yahoo, America Online and others would almost surely enter the market as well, and all of a sudden things aren't looking so rosy for the "big two." They would still be making money hand over fist, but they would no longer enjoy the huge slice of the pie that they enjoy now.
If the plan of the management of Full Tilt Poker and Pokerstars was to sell, then regulation would be a great thing for these two companies. They could easily go public or sell their companies for a much higher price than what they could get now. However, if the intent is to maintain their iron grip on the US market, then I don't think that regulation would go over all that well. Not only would they be facing a cranky US government (that may force the companies to pay some sort of major fine for disobeying their current laws in order to receive a license), but they would be facing increased competition from all over.
What do you think would happen? Who would benefit and who would lose?
--
Filed Under:
Poker Legislation