Published on 2007-08-19 08:39:22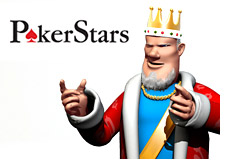 As you may or may not know, there was a cheater at the Final Table of the 8/12 Sunday Millions on Pokerstars. We were obviously curious as to the identity of the cheater, who apparently like someone else take over the account late in the tournament. When we emailed Pokerstars to ask them the account name that was found guilty of having cheated, we were told that for privacy reasons, they would not be able to tell us the User ID or why they were disqualified.
In my opinion, this is terrible. Why are we protecting the identity of someone who has cheated and has been subsequently thrown off the site? Doesn't Pokerstars have an obligation to tell us who has been caught cheating, so we can keep an eye out for them on any other sites that they may frequent?
In my opinion, poker sites should operate like the SEC operates when it comes to the stock market in the US. If you are found guilty of something, a public notice should be made identifying at least the User ID of the account that was banned, and why they were banned. Public shame is a pretty effective means of dissuading potential cheaters. Pokerstars should have a public searchable database with all known cheater identities and the reasons why they were banned from the site or suspended.
Many other industries publish the names of people found guilty of fraudulent activity and the reasons why they were punished. Why should online poker be any different? Why does a cheater have a right to privacy?
--
Filed Under:
Miscellaneous Poker Articles