Published on 2007-07-22 19:55:30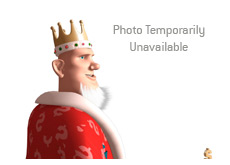 Jerry Yang, for those of you who don't know, took down the World Series of Poker this past week, taking down over $8 million dollars in the process. Yang basically did the same thing that Jamie Gold did last year; completely ran over the final table, and was never in any real danger of losing the tournament once he was at the final table. He did this through a combination of good calls and lucky suckouts.
Yang had no tournament cashes prior to this World Series of Poker. No one knows anything about him, other than the fact that he thanked God repeatedly for his victor, and said that this victory told him that "God had a plan for him."
People in the poker world were praying that a player like "Rainkhan" would win; a young player with plenty of online poker experience who was also chrismatic. I am not sure how happy the poker community is that Jerry Yang is going to the the World Series of Poker champion for the next year straight.
The World Series of Poker will be shown on television repeatedly for the next bunch of months, and it is a good source of new players who want to become the next big champion. Considering that young males make up a huge percentage of online poker players, it probably would have been good for business if Hevad "Rain" Khan had won. Jerry Yang with his constant thanking of God? I'm not so sure.
Jamie Gold was the absolute worst champion of all-time for poker in terms of breaking excitement and attention to the game. All of the attention that Gold got was for all of the wrong reasons. I believe though that Yang might not be far behind in terms of overall draw for new players.
Chris Moneymaker brought in a ton of new players because he qualified online at Pokerstars. Greg Raymer also qualified online, and was extremely likable and personable. Joe Hachem was extremely charismatic, and became a great spokesman for the game of poker. Gold and Yang? Both set the game back in terms of marketing to new players, if you ask me.
People don't mind lucky players. Look at Chris Moneymaker. He luckboxed his way to a World Series of Poker championship. However, people don't like lucky players who tell everyone who good they are, or that God is enabling them to win.
I am not sure how popular Jerry Yang will be as the 2007 World Series of Poker champion. We'll see.
--
Filed Under:
World Series of Poker