Published on 2007-06-29 10:24:14
If you like to hang around sites such as Pocketfives and TwoPlusTwo, then you have probably heard about Erick Lindgren's prop bet that took place yesterday.
Erick Lindgren is a pretty good golfer. Not great, but good. Well, Tuesday night a prop bet was hatched that involved Lindgren, Gavin Smith, "Nordberg" and a few others.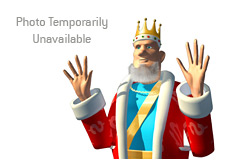 The bet was this:
Erick Lindgren had to golf four rounds of golf in one day.
Plus, he had to play golf in the 100+ degree Las Vegas sun.
Plus he had to carry his own clubs the entire way.
Plus, he had to shoot from the back tees.
And most importantly, he had to shoot under 100 for each round.
This is similar to a prop bet won by Huck Seed years ago, where he had to shoot four rounds under 100 in one day. He shot 100 for the first round, and then proceeded to shoot under 100 for the next four consecutive rounds.
According to reports, Gavin Smith put down $100k on the bet. Ivey, hearing about the bet, put $250k against Lindgren, sight unseen. The terms were set, and Lindgren was off at the crack of dawn.
Lindgren easily bested 100 in his first three rounds, but was starting to struggle in the fourth round. He still had a bit of wriggle room, but with a few holes left, he let a few of the wagerers buy out for 60% of their original bets. Ivey ended up being on the hook for the entire $250k he bet.
Lindgren ended up winning the bet, and over $300k in the process.
After a disappointing World Series of Poker, Lindgren can take some solace in the fact that he is the prop betting king.
The amount of money that is wagered on the golf courses of Las Vegas is absolutely mind-blowing.
--
Filed Under:
Miscellaneous Poker Articles