New Functionality To Be Tested on Pokerstars.es
Published on 2017-01-28 02:07:00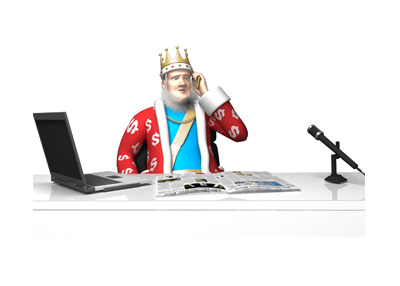 The days of being able to select your table and seat on Pokerstars may soon be drawing to a close.
According to a post on Pokerstars.com earlier this week, Pokerstars revealed that they will soon be testing a new innovation called "Seat Me".
With "Seat Me", players will no longer be able to pick their own table or seat in a cash game. Instead, players will select the game and stakes that they want to play and will then be seated at a random table with randomly chosen opponents.
According to Pokerstars, this new feature is being introduced to:
-"greatly reduce the ability to bumhunt"
-prevent the functioning of seating scripts
-mimic the live poker environment
According to Pokerstars, players who try to frequently switch tables will be hit with time penalties.
-
This will obviously be bad news for those who enjoy watching ring games in action, though Pokerstars has said that they will have "rolling highlights of key hands", with a weighting towards those played by members of Team Pokerstars Pro.
-
Pokerstars has said that they will be testing the "Seat Me" feature on Pokerstars.es before making a decision as to whether or not to roll it out to the rest of the site.
This is another move that is being considered in order to help improve the "poker ecosystem" on the site. Recreational players obviously aren't going to care about where they sit or who they play, while professional players will obviously be unhappy with this development.
Source: Pokerstars.com -
Improving the Game of Poker For Our Customers
--
Filed Under:
Poker Room News