Holz Went on Monster Run That Included Five Million Dollar Plus Cashes
Published on 2017-01-02 00:35:00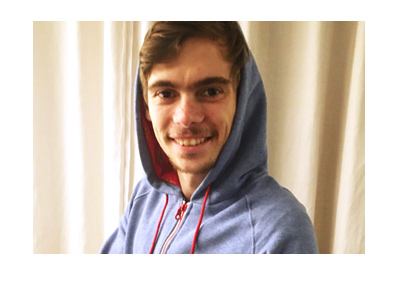 There have been some ridiculous years turned in since the start of the poker boom. Erik Seidel. Michael "The Grinder" Mizrachi. Phil Ivey. Phil Hellmuth. These are just some of the names who have managed to turn in absolutely monster years since the start of the poker boom roughly 13 years ago.
In 2016, however, we saw a run that will likely take a very long time to be topped. This run was turned in by a 23 year-old from Germany by the name of Fedor Holz, who bludgeoned his way to numerous million dollar cashes in some of the toughest tournaments in the world.
Everybody knew that Fedor Holz was a superb player heading into 2016, but even his biggest fans were blown away by his utter domination last year.
Fedor's amazing 2016 started at the Triton Super High Roller Series, when he took down the $200,000 buy-in No Limit Hold'em event for $3,463,500. Fedor then jetted over to the Bahamas, where he cashed in a couple of PCA events for roughly $50,000. If Fedor didn't cash in one more event from that point on, it still would have been a fine year.
Fedor, as many players do, travelled from the Bahamas to Australia to take part in the Aussie Millions. Fedor would do well in the $100,000 Challenge, finishing in 6th place for $196,901.
After a couple of "smaller" cashes in the United States, Fedor would travel to the EPT Grand Final in Monte Carlo, where he would cash a total of five times. The largest cash came in the Super High Roller event, which he would finish in 5th place in for $310,892.
A few weeks after leaving Monte Carlo, Fedor would find himself in Las Vegas. A second place finish in the Super High Roller Bowl would yield a total payday of $3,500,000, followed days later by a win in Super High Roller 9 for $637,392.
Fedor would then turn his attention to a maxi of WSOP and High Roller events at the Aria in the summer of 2016. Fedor would strike gold yet again, as he took down the $111,111 High Roller for ONE DROP event for nearly $5 million, in addition to two titles in the Aria High Roller events. All told, Holz would clear well north of $6 million in Las Vegas in the summer of 2016.
Holz was not going to stop there, however, as he then travelled to the EPT in Barcelona to take down another major score, as he would win the Super High Roller event for nearly $1.5 million.
One last six figure cash, a 4th place finish for $300,000 in an Aria Super High Roller event, would round out Fedor's ridiculous year.
-
All told, Fedor cashed for more than $16 million in 2016 alone, and this came on the heels of a $3.5 million year in 2015 in which he established himself as one of the planet's top poker players.
Given the level of competition that Fedor faced in the tournaments that he played, it might be a long time before anybody tops the year that Holz produced in 2016.
--
Filed Under:
Player Profiles