Strong Turnout For Spring Championship of Online Poker
Published on 2016-05-24 22:56:00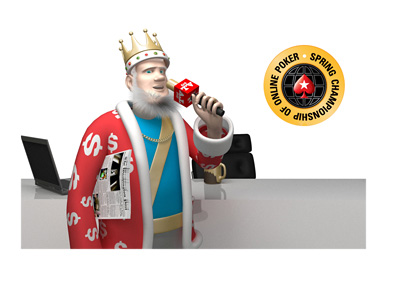 As Pokerstars proudly trumpeted on Monday, the 2016 SCOOP (Spring Championship of Online Poker) did tremendous business for the company, as the combined prize pool for all of the events topped $90 million.
These numbers resulted in the 2016 SCOOP becoming, as Pokerstars called it, the "richest series in online history".
-
In 2002, Pokerstars launched its first major poker series, the WCOOP ("World Championship of Online Poker"). This nine event series ended up with a total prize pool of over $730,000, with "MultiMarine" winning the main event for $65,450.00.
In 2009, Pokerstars launched the SCOOP tournament series. The SCOOP, which featured a low, medium and high buy-in tournament for each event, was popular right out of the gate, with the 2009 series finishing with a total combined prize pool of over $40,000,000.
Shortly after "Black Friday" in 2011, the SCOOP series saw its prize pool nearly halved as Americans were shut out of Pokerstars and uncertainty over the online poker industry reigned supreme. There were a significant bounceback in 2012, however, as the total prize pool for the series clocked in at over $65 million.
-
In 2015, the SCOOP series awarded roughly $76.5 million to Pokerstars' customers.
One year later, following 12 months of turmoil for Amaya Inc., the series did its best numbers ever, with the total prize pool surging nearly 20% from 2015.
-
Love them or hate them, the Pokerstars machine continues to hum along, despite the growing dissatisfaction towards the brand from many in the poker community.
--
Filed Under:
Poker Room News