Sands Poker Room Inks Annette Obrestad To Deal
Published on 2016-01-30 14:39:00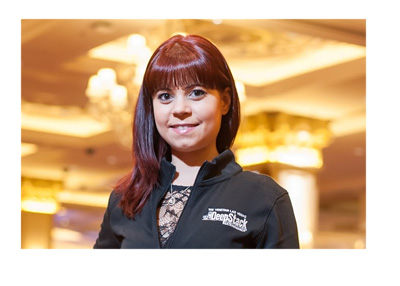 Earlier this week, the Venetian announced via their Twitter account that they had signed Annette "Annette_15" Obrestad to serve as an ambassador for their Sands Poker Room. Here is the Tweet from @VenetianPoker:
"We are please to announce Annette Obrestad @Annette_15 as ambassador of the Sands Poker Room. Welcome to the team! "
Obrestad had this to say on her account regarding the signing:
"Guys, its official! I'm now an ambassador for @VenetianPoker. I'm SOOO excited. I hope to give a lot of you a chance to play with me soon!"
--
Annette Obrestad burst onto the scene in 2006 and 2007, racking up hundreds of thousands of dollars in tournament wins on Pokerstars, Full Tilt Poker and Ultimatebet. Things went from good to great for Obrestad after she took down the 2007 World Series of Poker Europe main event for roughly $2 million. Obrestad remains the youngest person to have ever won a World Series of Poker bracelet.
Obrestad parlayed this fame into sponsorship deals with Betfair, Full Tilt Poker and Lock Poker. The association with Lock Poker proved to be disastrous for Obrestad's reputation in the poker world, as Lock Poker robbed many players of their money before eventually closing. Obrestad maintained her association with the site even after it was apparent that Lock Poker was not acting in an honorable manner, and this destroyed her reputation in the poker world.
So, how do you top a sponsorship deal with Lock Poker? How about signing with the Sands Poker Room, which is run by the Las Vegas Sands Corporation, which is run by Sheldon Adelson? Adelson, as you likely know, wants online gambling to be banned in the United States and is willing to spend tens of millions to do so.
Needless to say, many people are not happy with Obrestad's most recent move and have taken to Twitter to express their disappointment with "Annette_15".
--
Filed Under:
Poker Room News