No Changes Made Following Player's Meeting With Daniel Negreanu, Isaac Haxton and Others
Published on 2016-01-24 12:37:00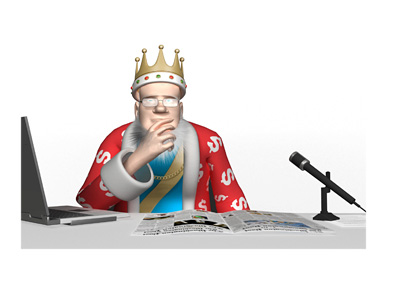 In order to help quell the outrage following Pokerstars' decision to make significant changes to their VIP rewards program for high stakes players, Daniel Negreanu helped to set up a meeting with various members of Amaya, Inc.'s management team and certain members of the high stakes community. Daniel "Oxota" Dvoress, Dani "Ansky" Stern and Isaac Haxton were representing players at the meeting, while Shawn Nikolaev, Baard Dahl and even David Baazov (CEO of Amaya) represented Amaya, Inc. Daniel Negreanu, who is a member of "Team Pokerstars Pro", also attended the meeting but largely stayed out of the discussions.
According to a statement that was released by Dvoress/Stern/Haxton, the two sides met on January 18th at the Amaya headquarters in Montreal, Quebec, Canada. The meeting ended up lasting over eight hours.
According to the statement, the player's "highest priority" heading into the meeting was addressing "Pokerstars' decision not to give the 2016 rewards they had promised to players earning SN and SNE statuses in 2015". The players felt that the decision to revoke these promised rewards for 2016 was a "breach of trust", while the Amaya, Inc. side, according to the player statement, felt as though they didn't have any "firm obligation to give 2015 SNs and SNEs the rewards they were promised". The players felt so strongly about this point, in fact, that Isaac Haxton terminated his association with Amaya, Inc. as a result of the move, calling it "unethical". Unfortunately for the players, there was no movement from Amaya, Inc. and the changes will continue to stay in place.
Discussions also touched a number of different topics, including the removal of VPPs from high stakes cash games. The statement left readers with the feeling that there will not be any retreat from Amaya, Inc. from any of the recently instituted moves, and that these moves were necessary to fix the poker ecosystem.
-
Isaac Haxton posted on his Twitter account that the "meeting was civil and courteous but yielded no progress for players". Haxton and Dvoress also took issue with Negreanu's contention that the players left the meeting "happy" - Stern said he did "not agree with @RealKidPoker assessment that we 'left happy'", while Haxton also echoed that sentiment.
In short - high stakes players on Pokerstars continue to be unhappy with the recent changes, and Amaya, Inc. seems to be unwilling to bend.
The full player statement can be viewed below:
Source: Twoplustwo.com -
Statement on January 18th Pokerstars Player Meeting
--
Filed Under:
Poker Room News