Jason Somerville To Become Newest Member of "Team Pokerstars Pro"
Published on 2015-02-28 20:39:00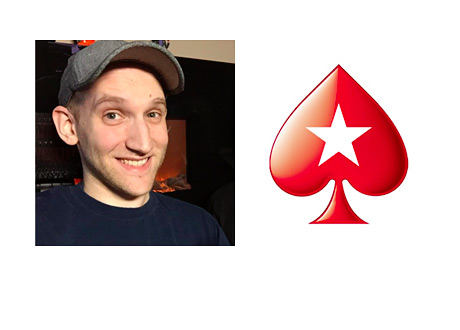 Jason Somerville, the professional poker player who has developed a tremendous following on Twitch.tv, announced that he had inked a sponsorship deal with Pokerstars earlier this week.
Pokerstars has been pruning their roster of sponsored players over the past year or so, however, inking Somerville to a deal made a tremendous amount of business sense.
Twitch.tv, which was purchased by Amazon.com in the summer of 2014 for $970 million, is a video game streaming service that has become increasingly popular with poker players (Stickyrice1, for instance, has become something of a celebrity in the online poker world thanks to his exploits on Twitch.tv) over the past six months or so.
Somerville, who was formerly a sponsored pro for Ultimate Poker, has over 52,000 followers on Twitch.tv and over 3.2 million views of his channel (
Twitch.tv/jcarverpoker
). By inking Somerville to a deal, Pokerstars is potentially opening up its business to the hundreds of millions of video game players who frequent Twitch.tv.
Somerville has the "Run It Up" series which chronicles his attempts to turn $50 into $10,000. Somerville has revealed that starting March 1st he will be streaming every day for 70 days straight while attempting to play for at least four hours per day. Somerville's plan is to produce over 10,000 minutes of content over that time.
-
In addition to signing Jason Somerville to a deal, Pokerstars has also created their own branded Twitch.tv channel.
-
Somerville, who has nearly $4 million in live tournament cashes, took down the $1,000 No Limit Hold'em event at the 2011 World Series of Poker for $493,091.
-
Somerville has called Pokerstars the "holy grail" of online poker sponsorships and said that he will be tirelessly working to promote the company.
Source: Pokerstarsblog.com -
Jason Somerville Signs With Team Pokerstars Pro
--
Filed Under:
Poker Room News