Is Amaya Gaming Group Interested in Bwin.Party?
Published on 2014-11-13 01:06:00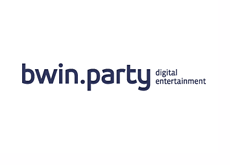 Shares of Bwin.Party (BPTY on the London Stock Exchange) soared by 11.30 to close at 119.10 on Wednesday (up 10.48%) after the company confirmed that they were in talks "with a number of interested parties regarding a variety of potential business combinations."
One of those parties is allegedly Amaya Gaming Group (owner of Full Tilt Poker and Pokerstars). According to the Financial Times (link below), Amaya Gaming Group may have already made an offer to buy Bwin.Party, which is the parent company of Partypoker.com.
Shares of Bwin.Party have been languishing over the past couple of years and have become the target of activist shareholders. The company has had trouble effectively dealing with their competition (namely Pokerstars) and has seen their poker and online casino businesses stagnate. Also, the company's incursion into the United States hasn't been the catalyst for an upwards stock move that many people originally thought it would be.
Shares of Amaya Gaming Group were also up over 6% on the day to close at $34.75 (AYA on the Toronto Stock Exchange). Would Amaya actually consider forking out even more money (and incurring more debt) to purchase Bwin.Party?
-
One thing is for sure - given the recent changes at Pokerstars, many players are desperately hoping that Amaya does not purchase Bwin.Party.
If Amaya DID complete a purchase for Bwin.Party, they would officially own three of the six largest online poker rooms in the world (Pokerstars, Full Tilt Poker, PartyPoker).
Source: FT.com -
Bwin.party shares jump as it confirms bid discussion
--
Filed Under:
Poker Room News