Negreanu Sparks Plenty of Online Discussion With Statement
Published on 2014-08-17 19:14:00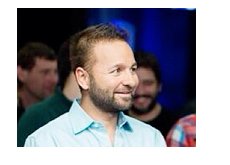 Could Daniel Negreanu beat the $25/$50 cash games on Pokerstars with just two weeks of practice?
Earlier this week, Negreanu declared that he would be a winning player in the $25/$50 cash games on Pokerstars (probably the toughest cash games in the world) after just two weeks of playing and "studying the numbers". According to Negreanu, he would spend 5 hours per day playing and 4 hours per day studying numbers for two weeks, and after that would be a winning player.
Negreanu has done this before (2010 when he waded into $100/$200 cash games on Pokerstars) and ended up winning. However, as some people (including Daniel Colman, the man who defeated Negreanu at the $1,000,000 BIG ONE For ONE DROP event) have pointed out, the games have changed drastically since that time.
Daniel Negreanu is so confident about his ability to win in these games, in fact, that he is willing to bet one million dollars. On the other side, many high profile cash players don't believe that Negreanu can beat the games.
-
According to Negreanu, he has a couple of key advantages in this "bet".
Number one, Negreanu contends that he is a very fast learner and would adapt to the games quickly.
Number two, Negreanu says that many people would "take a shot" and jump up in stakes to play him, which would result in weaker competition.
-
This "challenge" is not likely to happen anytime soon, as Negreanu would have to spend a significant amount of time away from his Las Vegas home to practice and then participate in the challenge, and that doesn't seem to be something that he is willing to do. So, this "challenge" may have to wait until Negreanu can play on Pokerstars legally in the United States.
--
Filed Under:
Cash Game Results