Garden City Group Expecting Payments By "End of February"
Published on 2014-01-24 19:55:00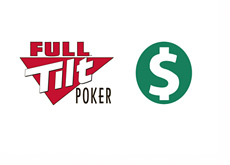 This is the news that many people have been waiting for - according to the Garden City Group, which is the company that was retained by the US government to act as Claims Administrator for Full Tilt Poker's former US customers, the first batch of payments will be made "before the end of February 2014".
According to GCG, roughly $82 million has been approved to be paid out in this first batch of payments. This represents a total of 30,000 Petitions that were successfully submitted and approved by the Garden City Group.
GCG, in an update released earlier today, said that they are currently "working with the bank selected by the DOJ to set up the payment process", and that they expect to "issue payments via ACH before the end of February 2014". The company said that they expect to post a further update on the process over the next couple of weeks.
--
It's been nearly three years since "Black Friday" took place, but it now appears to be mere weeks until many former FTP customers finally receive their balances.
Source:
FullTiltPokerClaims.com
--
Filed Under:
Poker Room News