Ronaldo Will Become Member of Team Pokerstars Sport
Published on 2013-04-07 16:23:00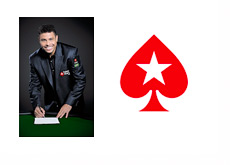 Pokerstars announced this past week that they have signed Brazilian soccer legend Ronaldo to a sponsorship deal.
Ronaldo will join Rafa Nadal, Boris Becker, Fatima Moreira De Melo and Marcus Hellner as members of "Team Pokerstars Sport" as part of the deal.
Ronaldo Luis Nazario de Lima, more commonly known as Ronaldo, is widely considered to be one of the greatest soccer players of all time. Ronaldo played with teams such as Barcelona, Inter Milan, Real Madrid and AC Milan over the course of his club career, during which he was able to notch a total of 280 goals.
Ronaldo also played for his home country of Brazil in 98 international matches and was a part of the Brazilian teams that captured the 1994 and 2002 World Cups.
Ronaldo retired from soccer in February of 2011.
--
Pokerstars continues to target the Brazilian online poker market, and Ronaldo is phenomenally popular in Brazil, so the deal makes plenty of sense from a business standpoint.
--
Filed Under:
Poker Room News