Pokerstars Seeks To Gain Foothold in New Jersey Online Gaming Market
Published on 2013-01-16 18:11:00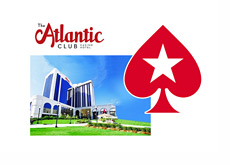 According to PressofAtlanticCity.com (link below), the Rational Group (owner of Pokerstars and Full Tilt Poker) has moved one step closer towards purchasing the Atlantic Club Casino Hotel in Atlantic City.
Pokerstars and Resorts International Holdings have reportedly agreed to the terms of the purchase, pending the granting of preliminary approval from the Division of Gaming Enforcement and a final approval from the Casino Control Commission. This process could take up to four months.
Pokerstars is looking to acquire the Atlantic Club Casino Hotel in order to gain a foothold into the New Jersey online gaming market. Governor Chris Christie currently has a bill in front of him that would allow Atlantic City casinos to offer online poker and casino games to residents of the state. Christie has another few weeks to decide on whether he will sign or veto the bill.
If Governor Christie does decide to sign the bill, Pokerstars would use their purchase of Atlantic Club Casino Hotel to target the New Jersey online gaming market.
Pokerstars would still need to make it through a licensing process, but New Jersey's proposed online gaming law allows for offshore companies to apply for a license. In addition, the Rational Group's deal with the DoJ allows the owner of Pokerstars and Full Tilt Poker to apply for a state or federal gaming license once applicable laws are changed. Pokerstars also admitted no wrongdoing in their deal with the DoJ, which should allow them to attain a license in any new market within the United States.
--
There are obviously a number of things that still need to happen, but Pokerstars is one step closer to finalizing their purchase.
Source: PressofAtlanticCity.com -
Online gambling giant moves to purchase Atlantic Club casino in Atlantic City
--
Filed Under:
Poker Room News