WSJ: Pokerstars Interested in Buying Atlantic Club
Published on 2012-12-07 01:16:00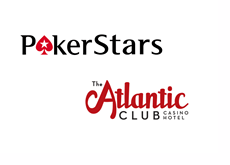 According to the Wall Street Journal (link below), Pokerstars is currently in talks to purchase the Atlantic Club Casino Hotel from investment firm Colony Capital.
According to the article, the purchase price would likely be under $50 million.
The deal is reportedly in a holding pattern as Pokerstars awaits word on the fate of the New Jersey gambling bill. This bill, if passed, would legalize online gambling in New Jersey. The bill would only allow Atlantic City casinos to operate the online gambling sites, which is why Pokerstars is potentially interested in acquiring the Atlantic Club Casino Hotel.
Whether or not Pokerstars would receive a license is another question, but the company clearly feels that there is a strong possibility if the New Jersey online gambling bill is passed into law. According to the WSJ article, representatives from Pokerstars have already discussed the possibility of the company obtaining a license with New Jersey gambling regulators if the laws in the state change.
Pokerstars' recently signed deal with the US Department of Justice allows the company to re-enter the United States if and when online gaming laws in the country change.
Pokerstars could be back operating on US soil much sooner than people originally anticipated.
Source: WSJ.com -
Pokerstars Is In Talks to Buy Casino
--
Filed Under:
Poker Room News