Repayment Likely Won't Happen Anytime Soon
Published on 2012-11-18 15:47:00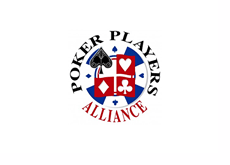 Earlier this week, John A. Pappas of the PPA (Poker Players Alliance) met with officials from the US Department of Justice, Asset Forfeiture and Money Laundering Section, to discuss the status of the repayment of balances for Full Tilt Poker's US players.
It's been over three months since Pokerstars and the US government agreed to a settlement deal, and over three months since Pokerstars sent the first of three payments to the Department of Justice. The first payment was $225 million, the majority of which was earmarked for the repayment of Full Tilt Poker's US players.
The only real update that we've heard since August is that the DoJ has opened up a bidding process for their hiring of a third-party claims administrator. No administrator has been hired as of yet, and there is no indication when this might happen.
According to the PPA, even when this hiring does take place, "forfeiture and remission procedures require that a substantial administrative process be adhered to before players behind seeing their funds."
--
The PPA reportedly also reiterated the importance of repaying players 100% of their balances and the need for a streamlined remission process during the meeting.
In short, if you were a US player on Full Tilt Poker, don't expect your money anytime soon, even though the US government has your money in their possession.
Source: ThePPA.org -
Weekly Update: Status of Full Tilt Poker Balance Remission + Upcoming Town Hall Meeting (11/14/2012)
--
Filed Under:
Online Poker Scandals