Pokerstars Looking to Break World Record This Weekend
Published on 2011-11-30 02:29:00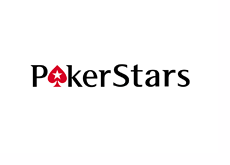 On Sunday, December 4th, Pokerstars will be looking to break their own record for largest ever online poker tournament.
The current record (149,196 players), which is held by Pokerstars, was set back in December of 2009.
There were some doubters when Pokerstars announced their most recent record-breaking attempt. After all, Pokerstars lost a significant portion of their player base when they were forced to shut their doors to US players in April.
Well, with approximately 4 1/2 days left before the start of the latest "World Record" tournament, 108,545 players have already signed up to play in the event.
Just over 40,000 more players are needed to break the record. There is a 200,000 player cap for this event, and it appears that there is a good chance that this cap will be hit.
--
This tournament is actually a great deal for players, as Pokerstars is adding a minimum of $50,000 to the prize pool (the buy-in is $1, total guaranteed prize pool of $250,000).
The eventual winner of this event will take home $50,000, which is a pretty nice return for a $1 investment.
--
Filed Under:
Poker Room News