AGCC Document States that DoJ Seized Over $300 Million
Published on 2011-09-29 16:20:00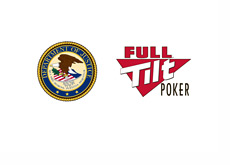 Earlier today, the AGCC (Alderney Gambling Control Commission) announced that they were revoking three of Full Tilt Poker's licenses.
The AGCC also released a 26 page "determination notice" regarding the license revocations, and that determination notice contained a number of pieces of interesting information.
One of those interesting pieces of information - Item #23:
"Document JS21(I) illustrates the individual seizures made by the Department of Justice during the period 28th June 2007 to 20th June 2011, which amount to a cumulative total of approximately $331 million US Dollars. According to the evidence before it, document JS21(I) was produced by the Executive from information supplied by FTP during the course of the examination of their financial position by Dixon Wilson."
Source -
Alderney Gambling Control Commission Determination Notice (*.pdf)
--
Filed Under:
Online Poker Scandals