Pokerstars Working on "Fast Moving Ring Games Product"
Published on 2011-09-19 14:13:00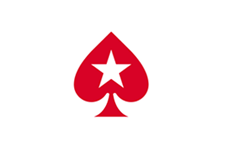 Earlier today, "Pokerstars Stefan", who is a part of the Pokerstars management team, posted this on 2+2:
"Pokerstars is developing a fast moving ring games product. We expect it to be available for public beta testing in a few months."
This development is not very surprising, especially given:
1) How popular "Rush Poker" was on Full Tilt Poker
2) How much money Full Tilt Poker made from "Rush Poker"
With Full Tilt Poker currently on the sidelines, perhaps never to return, it only makes sense that Pokerstars would develop their own "fast moving ring games product" to try and fill the void left when Full Tilt Poker shuttered their doors.
As far as I know, there is a patent on the "Rush Poker" technology, so expect Pokerstars' "fast ring game" product to be substantially different.
Source:
2+2
--
Filed Under:
Poker Room News