FTP Has Been Shut For Nearly Two Months, Still No Deal
Published on 2011-08-22 19:23:00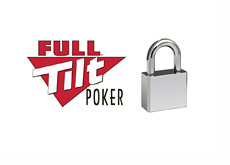 Earlier today, EGRMagazine.com (link below) published a couple of new FTP-related articles titled "Pocket Kings CMO resigns" and "Management overhaul likely to follow FTP takeover".
The articles contained a few new tidbits of information regarding Full Tilt Poker, including:
-a number of the Team Full Tilt pros who were named in the first class action lawsuit filed a motion last week seeking dismissal from the case. Howard Lederer, Chris Ferguson and Erik Seidel are three of the names who are seeking to be dismissed from the class action lawsuit
-five companies associated with FTP, including Tiltware and Pocket Kings Ltd, are also seeking a dismissal
-the exclusivity agreement between FTP and the unnamed European investor has ended
-there are a "number of potential unknown bidders"
-the original investor is still the "furthest along" and is the only potential investor who has entered into discussions with the DoJ
-according to Jeff Ifrah, an attorney who is working with Full Tilt Poker, "any takeover of Full Tilt Poker would likely require a change of management as well as one of ownership"
-based on this quote, there certainly seems to be a possibility of another extension past September 15th:
"Everyone has their eye on that date, nobody wants to come to September 15th and not have a deal which is either finalised or close to finalisation to the point that it can be shared with Alderney and result in the extension of that date"
I have linked to both articles below:
Source: EGRMagazine.com -
Management overhaul likely to follow FTP takeover
Source: EGRMagazine.com -
Pocket Kings CMO resigns
--
Filed Under:
Poker Room News