Pocket Kings' Chief Marketing Officer Reportedly Heads for the Exits
Published on 2011-08-19 19:02:00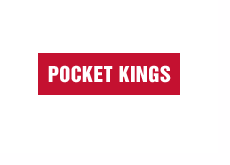 According to Quadjacks.com (link below), Pocket Kings CMO (Chief Marketing Officer) Lothar Rentschler has reportedly left the company.
Quadjacks reports that Rentschler circulated an email the same day (August 16th) that he tendered his resignation to the company. The resignation will be effective September 13th.
Here is some of what was contained in the email:
"This was, after almost 3 years with the company, not an easy step… It was 3 years with many challenges and also many successes… However, given the current circumstances, I do believe it is a long overdue step towards the right direction."
and
"I do apologize for the inconvenience the current circumstances at PKL have caused for you personally as well as for your respective companies. Our hands in Marketing were bound and at the end even every communication was stopped. Again, I can only apologize for this situation. The future will hopefully see a better, well organized structure and a return to business as usual. To see the brand FTP going down that way, hurts a lot."
--
What does this move really mean? Who knows..
It could mean that Rentschler has gotten tired of the turmoil at the company and has decided to move on to another job (I think that this is the likeliest scenario).
It could mean that Rentschler doesn't think that the company will survive much past September 15th (which is the latest date on which the Full Tilt Poker/AGCC hearing will resume).
It could mean that Full Tilt Poker's new investors are "cleaning house", but I find that highly unlikely. This scenario would be much more believable if the investors had already closed a deal to recapitalize the company (which obviously hasn't happened yet).
--
In the end, this is just another piece of news that could be good or bad for Full Tilt Poker's prospects going forward.
Source: Quadjacks.com -
Full Tilt Poker's Chief Marketing Officer Resigns, Amidst Reports of Company "Brain Drain" and Workforce Disintegration
--
Filed Under:
Poker Room News