A Crucial Week Lies Ahead for Full Tilt Poker
Published on 2011-07-21 01:09:00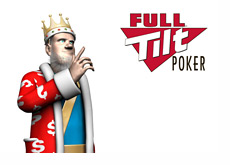 The last time that we heard anything new regarding Full Tilt Poker was 10 days ago when it was confirmed that the company had entered into exclusive negotiations with unnamed European investors.
Things have been real quiet on the FTP front ever since. The World Series of Poker main event took over the spotlight for a few weeks, but with the tournament now paused until November, Full Tilt Poker has once again become the main focus of the poker world.
The next week is likely going to be the most important week in the history of Full Tilt Poker.
To start, the exclusive bargaining window is set to expire on July 21st. According to various sources, a deal between Full Tilt Poker and the European investors must be agreed to by July 21st, or else the site can seek out other investors.
On July 26th, the AGCC (Alderney Gambling Control Commission) will be hosting a public hearing on Full Tilt Poker in London. The AGCC will be presenting evidence at the hearing that will seek to justify their suspension of Full Tilt Poker's licenses. There will likely be some embarrassing revelations at this meeting regarding Full Tilt Poker's operations.
You can bet that Full Tilt Poker is scrambling to secure an investment before July 26th. If a deal hasn't been announced by that time, then I think that it would be pretty safe to assume that Full Tilt Poker would be in big, big trouble.
If Full Tilt Poker doesn't close the deal with the European investors, then they are likely going to have to start from scratch when it comes to finding a white knight for the company. Any other investors are going to ask to perform the same amount of due diligence on Full Tilt Poker, which is going to take time. Full Tilt Poker currently does not have a license and is making zero money. On top of all of that, they are apparently still paying their employees in Ireland. This can't continue forever. The clock is ticking..
After months of waiting, the poker community should have a better idea of Full Tilt Poker's future prospects (and, most importantly, the ability to pay back players from all over the world) over the next week or so. Until then, the waiting game continues..
--
Filed Under:
Poker Room News