Will Full Tilt Poker's Fate Be Decided by July 26th?
Published on 2011-07-14 23:57:00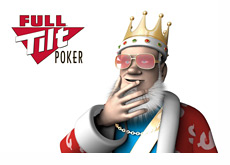 There are two dates that should be marked on your calendar when it comes to the ongoing Full Tilt Poker saga - July 21st and July 26th.
Why are these two dates important?
July 21st is important because it marks the date when the exclusive negotiating period between the mysterious "European investors" and Full Tilt Poker expires.
Full Tilt Poker reportedly entered into exclusive negotiations with the European investors a few weeks ago, and those exclusive bargaining rights expire next Thursday. At that point, if a deal hasn't been signed between the two sides, then Full Tilt Poker could open negotiations with other interested parties (if there are any, of course).
It's hard to tell what the outcome of these negotiations will be - the European investors are currently shining a flashlight on every facet of the Full Tilt Poker operation, and there is no telling what their final decision will be. On top of doing their due diligence on the Full Tilt Poker operation, the European investors also have to keep tabs on the ongoing negotiations between the DoJ and Full Tilt Poker, as well as the status of Full Tilt's various AGCC licenses.
Speaking of the AGCC (Alderney Gambling Control Commission), the other important upcoming date for Full Tilt Poker is July 26th.
July 26th is the date when the Alderney Gambling Control Commission holds a public meeting regarding Full Tilt Poker at the Park Plaza Victoria Hotel in London. The AGCC will be presenting evidence that will seek to justify their suspension of Full Tilt Poker's licenses.
A great deal of interesting revelations regarding Full Tilt Poker will very likely come to light at this meeting, which is why the company is most certainly hoping that they have a signed deal in place before July 26th.
--
Let's hope, for the sake of everybody that is owed money by Full Tilt Poker, that they can get a deal done by July 21st.
The next few weeks are going to be very interesting..
--
Filed Under:
Poker Room News