Phil Ivey Announces Lawsuit Against Tiltware
Published on 2011-06-01 02:02:00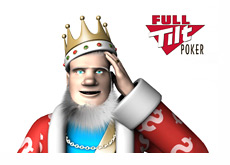 In case you haven't already heard, Phil Ivey has announced via his official Facebook account that he is:
1) boycotting the 2011 World Series of Poker
2) suing Tiltware (software development and marketing arm of Full Tilt Poker)
That's right - the face of Full Tilt Poker and greatest poker player in the world, Phil Ivey, is now suing Tiltware.
Some thoughts that immediately jump to mind:
-Full Tilt Poker's future looks pretty bleak at the moment
-will other members of "Team Full Tilt" announce similar actions against Tiltware? Phil Ivey has just drawn a line in the sand - either you are with the players or you are against them. Will other big names on "Team Full Tilt" follow his lead?
-will this news start a mass exodus from Full Tilt? Pokerscout recently reported that Full Tilt has posted three consecutive weekly traffic drops of at least 5%.. everybody is going to run for the doors at some point if this continues..
-it seems as though nobody saw this coming, not even Phil Ivey's closest friends. It seems likely that Full Tilt's May 30th "update" pushed Ivey over the edge..
-Full Tilt Poker revealed yesterday that they are trying to raise capital in order to pay back their US players. This task just became immeasurably more difficult..
-would you invest in Full Tilt Poker at this point?
-how much is Pokerstars liking this news? I can almost hear their market share jumping..
--
Filed Under:
Poker Room News