Full Tilt Poker Pays Out Rakeback to US Players
Published on 2011-05-20 15:39:00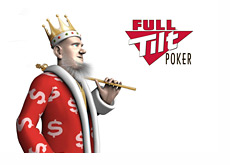 Full Tilt Poker seems to be getting their accounting in order when it comes to their US players.
Earlier today, many US-based players on Full Tilt Poker reported that they had received their final rakeback payments (up to "Black Friday").
In addition, tournament tickets are being converted into cash and accounts are being credited for cashouts that failed in the days surrounding "Black Friday" (though many people still have withdrawals that are in limbo).
In the end, of course, the only thing that matters is that US players actually get their money back. Paying out rakeback and converting tickets into cash doesn't change the fact that FTP players in the United States still don't have their money yet.
Having said that, Full Tilt Poker getting their accounting in order is an important step on the road towards US players eventually being paid back.
--
Filed Under:
Poker Room News