A Month After "Black Friday", Still No Money for Full Tilt's US Players
Published on 2011-05-15 20:48:00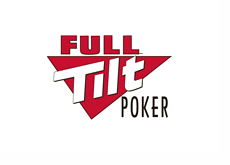 Wish that there was better news to report.. or any news at all, for that matter.
Full Tilt Poker's latest statement is just more of the same, which means that US players will have to continue to wait to hear word regarding the fate of their balances on Full Tilt.
It should be mentioned that a month has now passed since "Black Friday". It should also be mentioned that Pokerstars starting cashing out their US clients almost three weeks ago.
Anyways, here is the latest from Full Tilt Poker:
"Since April 15th and the days immediately following, Full Tilt Poker faced numerous challenges and hurdles to ensuring the smooth operation of its international business and the orderly return of US player funds. FTP has worked tirelessly to address these issues and has made significant progress on both fronts. FTP's international business operations are returning to normal while we focus on ensuring the safe and orderly return of US player deposits. We are absolutely committed to making sure that US players are refunded as soon as possible. We apologize for the delay and the fact that we underestimated the time it would take to work through these issues. We will update our US players when we have more specific information to provide."
--
Filed Under:
Poker Room News