Bodog To Block SharkScope, Others
Published on 2011-02-08 09:00:00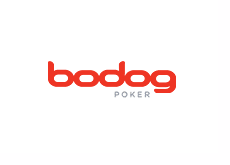 According to a press release that was circulated earlier today, Bodog will be "implementing a series of blocking systems to stop the likes of Poker Site Scout, PokerDB and Shark Scope from garnering information that (once again) mainly serve professional players".
Patrik Selin, President and CEO of Bodog Network, had this to say in the release:
"These poker operator information portals are another example of how online poker is assisting in its own demise. I have commented previously on how the operators are doing this to themselves with hand histories, HUDs and rake back, all of which we will be cutting out. The next tier in the process is the operator information sites. Nobody who is playing poker for fun visits these sites, or, probably even knows they exist. They primarily exist to serve the needs of the professional players and therefore we will be implementing online protection against these sites to further aid the crucial leisure poker player."
Saw this press release earlier this morning and thought it was interesting enough to pass along..
Source: PR Newswire -
Bodog To Phase Out Poker Info Scraping Sites
--
Filed Under:
Poker Room News