PartyGaming Reports Q1 Earnings, CEO Jim Ryan Speaks on Possible Return to the US
Published on 2010-05-06 18:55:00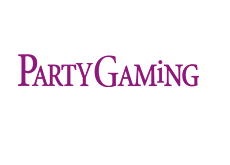 According to PartyGaming CEO Jim Ryan, the company would "move quickly" towards re-establishing its presence in the United States if and when online poker is finally regulated and licensed in the country.
In a PartyGaming conference call earlier today (the company just reported its Q1 results), CEO Jim Ryan had a number of interesting comments regarding his company and the future of online poker in the United States.
Ryan said that "we are seeing increased momentum towards regulating online poker", and that "it's possible that it could happen this year and we're prepared if it does."
Ryan also revealed that PartyGaming had "set up an operation in Los Angeles with 38 staff", and that it "was in talks over possible business-to-business deals with US operators".
"We've got any number of U.S. operators who we're talking to right now about providing them with online gaming services and software. That gives us good reason to think that regulation isn't that far away."
Party Poker, which used to be the biggest online poker site in the world, was decimated in 2006 when they decided to pull out of the US market (thanks to the UIGEA). Pokerstars and Full Tilt Poker, who elected to remain in the US (thanks to the fact that they are private companies), gained a tremendous amount of market share (and momentum), capitalizing on Party Poker's woes.
In addition, PartyGaming agreed to a $105 million settlement with the US government last year, while their main competitors (Full Tilt and Pokerstars) continued to serve the US market with seeming impunity.
While PartyGaming has endured a great deal of pain from October of 2006 until present day, there is definitely a silver lining for the company.
If online poker legislation is approved in the United States, you would have to think that PartyGaming will be one of the first companies to be issued a license to operate in the country. Not only did they voluntarily pull of the United States in 2006, but they have already settled with the US government. Maybe I'm wrong, but I don't think that Full Tilt Poker and Pokerstars will have a very easy time securing a license to operate in the US, once the industry is regulated. Sure, they could continue to operate as they are now, but they would be at a big disadvantage in terms of marketing within the US, etc.
In addition, PartyGaming has millions of dormant US accounts that they could fire up within seconds of obtaining a license to operate in the US. Many American players still fondly remember the golden days (2004-06) of Party Poker and would go back to playing on the site in a second, especially if the site offered some sort of a big "Welcome Back" bonus.
Pokerstars and Full Tilt Poker will continue to maintain a stranglehold on the online poker industry until online poker legislation is passed in the US. When that happens though, all bets are off.
Source: Reuters -
PartyGaming Eyes Return to US as Q1 Revenue Jumps
--
Filed Under:
Poker Room News
|
Poker Legislation