HSP Season 6, Episode 8 Recap
Published on 2010-04-05 21:18:00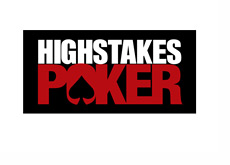 The line-up to begin the eighth episode of "High Stakes Poker" Season 6 was:
Tom Dwan, Patrik Antonius, Phil Ivey, Lex Veldhuis, Andrew Robl, Barry Greenstein, Daniel Negreanu and Dennis Phillips
Tom "durrrr" Dwan began the episode as the biggest winner at the table so far this season, up around $335k.
Daniel Negreanu got things started by pushing over top of a Lex Veldhuis re-raise pre-flop. Antonius had made it $6,000 holding A-4 offsuit, Negreanu had called with pocket Nines, Veldhuis re-raised to $25,600 holding J-9 offsuit and Negreanu pushed all-in. Veldhuis quickly gave up his hand, allowing Negreanu to take down the first pot of the episode.
Dennis Phillips was then able to take down a nice pot against Tom "durrrr" Dwan. Phillips forced Tom Dwan to lay down the best hand (A-Q vs JJ on a 10s-Qh-5s-Kh-4s board) after calling a flop bet and betting on the river. Dwan, sure that Phillips had hit his draw on the turn or river, gave up on the hand and folded.
Next up - the hand that had everyone buzzing.
Lex Veldhuis was the straddle in the hand. Barry Greenstein decided to make it $5,500 holding Qc-10d. Phil Ivey, holding just 5-2 offsuit, made it $18,000.
Action folded around to Veldhuis, who looked down at Kh-Jh. Veldhuis made it $51,600, and Greenstein quickly folded.
Phil Ivey, holding just the 5-2 offsuit, asked for a count before pushing all-in. Veldhuis sagged in his chair before releasing his hand, allowing Ivey to take down the pot on a monumental bluff.
RasZi's bad luck continued a short while later after he lost a pot of nearly $200k to Daniel Negreanu.
Negreanu held Jc-9c while Veldhuis held Ad-8c. The flop came 10c-7s-8s, giving Negreanu the nut straight. Veldhuis called turn and river bets from Negreanu, allowing "Kid Poker" to scoop a pot of over $184k.
Barry Greenstein finally made his presence felt near the end of the episode after getting involved in a pre-flop raising war with Dennis Phillips.
Phillips held pocket Jacks and made it $30,500 after a pre-flop raise from Tom Dwan (who held pocket Deuces) and a few calls.
Greenstein, who held pocket Queens, made it $125,000, which forced Phillips to fold his very strong hand.
Next week's episode will include the likes of Mike Matusow, Doyle Brunson, Daniel Negreanu, Bertrand "ElkY" Grospellier, Phil Ivey and Tom "durrrr" Dwan. Should be a great group of episodes with all of these players at the table..
--
Filed Under:
Poker on TV