"durrrr" Up $2.49 Million Dollars in December
Published on 2009-12-31 18:26:00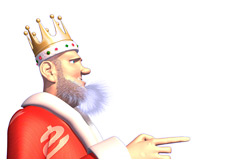 One of the most interesting stories of 2009 has definitely been the up and down year of Tom "durrrr" Dwan.
Dwan's bankroll has experienced some monumental swings in 2009. He started out the year really cold, dropping millions of dollars over the first few months of the year. His bankroll then swung upwards, and he actually managed to turn profitable for the year, erasing all of his $4 million dollar downswing.
Then along came "Isildur1", and Dwan was sent to one of the worst months ever in the history of online poker. November was a catastrophically bad month for Dwan, as he dropped nearly $6.4 million dollars over 51,579 tracked hands.
December has seen a resurgence in Dwan's bankroll, as he has managed to make nearly $2.5 million dollars over 34,674 tracked hands. "durrrr" first rebuilt his confidence by dropping down in stakes, and then started to rebuild his bankroll later in the month.
While Dwan is still down over $4.3 million dollars in 2009 on Full Tilt Poker, he surely has to be happy with his upswing over the past month. "durrrr" is now down pretty much the same amount for the year as he was at the end of February - $4 million dollars or so.
All in all, there were plenty of highs and lows for Dwan in 2009. The sting of his $4.3 million dollar loss on Full Tilt Poker was lessened by the signing of a lucrative new deal with Full Tilt Poker, a number of successful cash game appearances and a late-year surge that saw him win back nearly half of his November losses.
It will be interesting to see what is next for Tom Dwan in 2010.
Source:
HighStakesDB.com
--
Filed Under:
Cash Game Results