"Isildur1" Wins $1.3 Million From Tom Dwan
Published on 2009-11-09 10:33:00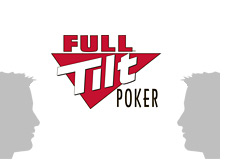 There have been some pretty epic heads-up, high stakes battles on Full Tilt Poker in the past.
Phil Ivey vs Ilari "Ziigmund" Sahamies. Tom "durrrr" Dwan vs "martonas". The list goes on and on.
However, last night's battle between "isildur1" and Tom "durrrr" Dwan outshined any of the previous battles by a mile.
Huge pots. Several million dollar swings. Incredibly aggressive play.
In total, Tom "durrrr" Dwan and "isildur1" battled it out on Full Tilt Poker yesterday for nearly twelve hours. They mostly played No Limit Hold'em, but also decided to add a few hands of PLO right at the end of the session.
According to Dwan himself, "isildur1" ended up winning about $1.3 million dollars.
About 2/3rds of this profit came in NLHE, while the rest came in PLO. Dwan ran incredibly bad in PLO, losing north of $400k in just over 100 hands.
At one point in the session, Dwan was down about $1.5 million dollars. He then staged an epic comeback, winning approximately $1 million dollars in a very short period of time.
The momentum shifted right at the end of the session though, as "isildur1" surged back over the million dollar profit mark, ending the session as the big winner.
"isildur1" then quit the game, vowing to return tomorrow (Monday) for another tilt with "durrrr".
--
There were many big pots during the 7,500 hand battle between the two players.
According to HighstakesDB.com, there were at least eight pots that were larger than $450k.
The biggest pot of the day was won by "isildur1".
After some pre-flop raising, the flop came Qc-5d-8d. "isildur1" led out with a bet, and "durrrr" called.
After the turn brought the 9c, "isildur1" led out with another bet. This time, Dwan elected to push all-in, and "isildur1" quickly called.
The two players showed:
"isildur1" Qh-Qd
"durrrr" 5c-2c
The river was the 3h, and "isildur1" took down the $574k pot.
--
A $1.3 million dollar loss is not exactly a great way for Dwan to celebrate his new deal with Full Tilt Poker.
Let's hope that these two resume their match on Monday..
Source:
HighStakesDB.com
--
Filed Under:
Cash Game Results