"TheMasterJ33" Leads 2009 WCOOP Main Event Heading Into Day 2
Published on 2009-09-21 06:29:00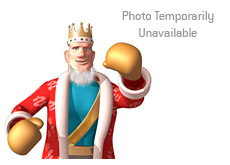 The WCOOP main event has now been paused, and Day 2 will pick up at 17:00 ET on Monday afternoon.
2,144 players registered to play in the main event this year, which ended up creating a total tournament prize pool of just over $10.7 million dollars.
All of the remaining 178 players in the tournament have their sights set on the first place prize of $1,715,200.
After the end of the first day of play, Jason "TheMasterJ33" Dewitt is your tournament chip leader, as he currently possesses a stack of around 920k chips.
"pakd650", "5902838181", "SexSeen" and "HEMIpowerSWT" round out the top five.
There are a number of well-known names who are still alive in this tournament, including:
"Jovial Gent" (aka Yevgeniy Timoshenko)
"djk123" (aka Dan Kelly)
"bet2win"
"basebaldy"
"maxypaxy"
"AlusivPnkBny" (aka "Jimmie23" on FTP)
"ilvdnfl" (aka Di "Urindanger" Dang)
"philivey2694" (aka Isaac Haxton)
"BUTCH ACIDY" (aka Joe Cassidy)
"scarface_79"
"area23JC" (aka JC Tran)
"newhizzle" (aka Mark Newhouse)
I'm sure that I missed a few names, but these were the ones that jumped out at me.
"TheMasterJ33" has been red-hot in September, having already banked a first place finish in a $109R event on Pokerstars for $41k and a 20th place finish in WCOOP #10 for $25k.
There are many sharks still alive in this tournament, so "TheMasterJ33" will certainly have his work cut out for him.
The tournament, as mentioned, will resume at 17:00 ET on Monday.
--
Filed Under:
Online Poker Tournament Results