Phil Ivey Finishes Up over $330k in "Top Guns" Cash Game
Published on 2009-09-19 07:41:00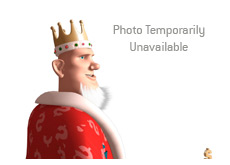 The final episode of the two week long "Top Guns" cash game on "Poker After Dark" has now aired, and Phil Ivey has emerged as the big winner.
Tom Dwan appeared as though he was going to end up as the big winner throughout much of the two week series, thanks to big hands that were won against Patrik Antonius and Ilari "Ziigmund" Sahamies in week one.
However, the tide started to turn for Dwan halfway through week two, and he ended up pretty close to breakeven.
Players such as Dwan and Sahamies saw major bankroll swings through the two week series, while Ivey was able to slowly and consistently chip up en route to finishing as the show's biggest winner.
Sahamies, who got off to a horrible start and was stuck hundreds of thousands of dollars at one point, managed to battle back to profitability late in week two. An ill-timed bluff against Phil Ivey sent "Ziigmund" back into the red in the final episode, but he still managed to walk away with just a small loss (if you aren't counting props).
Howard Lederer, after dropping a buy-in almost immediately to Eli Elezra in the first episode of the show, was barely noticeable over the next nine episodes. "The Professor" is obviously a very good poker player, but he was clearly out of his element at this table.
Patrik Antonius and Howard Lederer ended up as the two biggest losers.
In my mind, Ilari "Ziigmund" Sahamies turned in the most impressive performance of the two week series.
Despite getting crushed early on (in the game and in his prop bets with Ivey), "Ziigmund" maintained his composure and managed to erase his losses. Much has been said about "Ziigmund" and his epic tilt sessions online, but he seems like a very composed player in a live setting. Towards the end of week two, "Ziigmund" was controlling the play and had some of his opponents (namely Tom Dwan) scratching their heads.
Some people were complaining about the amount of prop betting that was taking place on the show.
If you want an authentic look at what a game inside "Bobby's Room" looks like, then you need to allow the inclusion of prop betting. Prop betting is a big part of the games that these players participate in - if you want to take this out of future cash games on "Poker After Dark", then you aren't really getting a realistic recreation of what a game looks like inside "Bobby's Room" at the Bellagio.
All in all, a couple of very entertaining weeks on "Poker After Dark". I don't think that anyone would object if "Poker After Dark" permanently switched to a cash game format.
--
Filed Under:
Cash Game Results
|
Poker on TV