Dwan, Ivey Big Winners in "Top Guns" Cash Game So Far
Published on 2009-09-16 08:48:00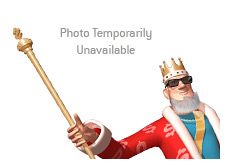 The first seven episodes of the "Top Guns" cash game on "Poker After Dark" have now aired (eight if you include the first "Director's Cut", and Tom "durrrr" Dwan continues to lead in terms of overall profits.
Dwan, who originally bought in for $250k, continues to hover around the $520k mark. Much of Dwan's $250k+ in profits came from two big hands against Patrik Antonius and Ilari "Ziigmund" Sahamies that were aired last week.
Phil Ivey and Eli Elezra continue to remain profitable, although Elezra lost a large chunk of his stack trying to bluff when Ivey had flopped a set of twos.
Ilari Sahamies continues to be the biggest loser of the two-week series, and has had to rebuy multiple times.
After getting off to a really bad start in episode #1 of the show, Howard Lederer has been pretty quiet, and is still in the red.
Patrik Antonius, after digging himself into $100k+ hole, has nearly returned to profitability, thanks in large part to a big pot that was played against "Ziigmund". Antonius flopped trip sevens and managed to catch "Ziigmund" in a stone-cold bluff.
There were four interesting hands this episode:
1. Phil Ivey vs Tom Dwan. Ivey and Dwan played a game of chicken pre-flop, getting into a major raising war while both holding marginal hands.
Ivey held 10-8 of diamonds while Dwan held 7-8 offsuit. Ivey came over the top of a 30k re-raise from Dwan, forcing "durrrr" to instantly muck his hand.
2. Phil Ivey vs Antonius vs Eli Elezra. Elezra raised pre-flop holding A-Q offsuit, Ivey called with 2-2, Antonius put in another raise holding A-K suited, and Elezra and Ivey both called.
The flop came 4-2-6 with two spades, giving Ivey a set of twos.
Elezra bet $50k, hoping to take down the pot. Unfortunately for Elezra, Ivey had flopped a set of twos, and decided to raise to $150k. Elezra and Antonius both mucked, and Ivey took down one of the biggest pots of the episode.
3. Dwan vs Ivey, Part 2. Dwan held K-7 of diamonds, while Ivey held A-J offsuit.
With the board reading 8-2-7-7-2, Dwan made a sizable (nearly $40k) bet on the river with his sevens full of twos.
Ivey pondered for several minutes, clearly not believing that Dwan had a strong hand. After some deliberation, Ivey made the call with Ace high, and Dwan took down the pot with his full house.
4. Antonius vs "Ziigmund". Antonius held 7-9, while "Ziigmund" held 5-3.
The flop brought two 7's, giving Antonius trip sevens.
"Ziigmund" was representing a huge hand and got into a post-flop raising war with Antonius. Antonius came over the top of a Sahamies re-raise, and "Ziigmund" quickly mucked his hand.
--
Ivey and Elezra also got into a heated exchange about their prop bets in this episode. The players seem to be getting a bit tired, and some nerves are starting to get frayed.
All in all, another entertaining episode.
--
Filed Under:
Cash Game Results
|
Poker on TV